OPERATIONS / Construction / Crossings
Rockyview Gas Co-op operates and maintains its own natural gas distribution system, serving Rocky View County and parts of the Mountain View and Wheatland Counties. For new installation or for information on proximities to or crossing RVGC lines, please see below.
Operating and maintaining our natural gas infrastructure is at the heart of our utility. Our team is responsible for the installation, maintenance, and operation of our infrastructure. We have over 1700 kilometers of transmission and distribution lines in our area as well as 14 RMO stations, 16 intermediate pressure regulator stations, and numerous block valves. We adhere to a robust Operations and Maintenance program and Safety Management system to ensure that our system meets or exceeds regulatory standards.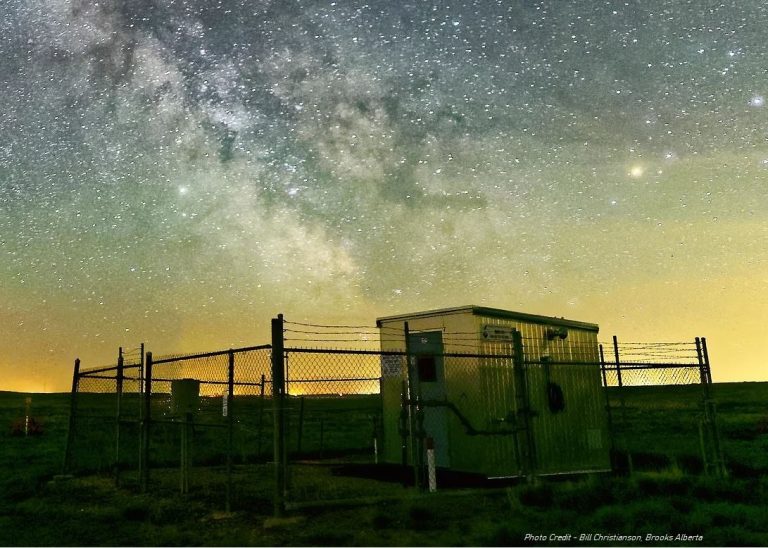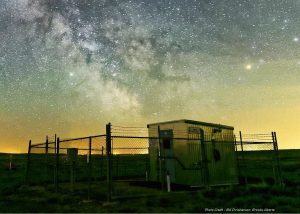 FAST FACT: Rockyview Gas co-op operates 14 Regulating Metering & Odorization (RMO) Stations. The RMO station is the connection point between our suppliers' systems and our system. The station regulates pressure, records the volume of gas transferred (meter), and adds odorant to the gas (that rotten egg smell!).
Check out this YouTube video for more info… RMO Station
Natural Gas Service Line Installation
The natural gas installation process is based on a first-come, first-served basis. Please initiate the process with Rockyview Gas Co-op well ahead of your construction time.
The cost to install a new service is based on your projected annual BTU load and what type of service you require (commercial, urban residential, rural residential, grain dryer etc.).
To begin the construction process, please complete the New Service Application as well as the Load Survey Form. These forms, along with a plot plan of your proposed build site can be emailed to approvals@rvgc.ca. It will be necessary to remit payment in full before the application will be processed. Please allow six weeks for your application to be processed.
Once your application, payment and related documentation has been received, reviewed, and processed we will begin the construction planning process. Our construction staff will visit the site and review the routing (you may be requested to attend at this time to indicate the approximate location of the future meter set). Following the initial field scouting, we will obtain the necessary permissions, crossings agreements, and consents that may be required. Once all permissions have been received, construction will be scheduled. Please be aware, any yard lines after the meter to other buildings (referred to as secondaries) are your responsibility and will be at your expense; however, we would be happy to assist you with this.
We will also send you important documents for signing via email. All persons named on your land title must sign all forms. We require these forms to be signed before we begin construction.
Meter Connection
Obtain a gas permit from your local municipality (RVGC does not issue permits or do the inspections and will not hang a meter without a permit).
Submit a copy of your gas permit and completed inspection to Rockyview Gas (a completed copy with permit number and inspection must be received prior to meter installation).
A minimum of 3 working days notice is required to book a meter hang.
An Air Test must be completed by a Journeyman Gas Fitter.
AIR TEST
An air test must be performed on all gas lines as per Section 6.2 of B-149.1-05. The test must hold a minimum of 15lbs for 15 minutes.
A "Service Completion Notification" may be completed and sent to RVGC It must be completed in full and signed by a Journeyman Gas Fitter
DO NOT subject gas shut off valves or gas control valves on appliances to test pressure.
Test Gauge as per B149.1-10, 6.22.2 (b).
METER LOCATION
Meter location will be confirmed with the Rockyview Gas Co-op construction team and documented prior to installation.
To accommodate the meter, the building piping shall be 18-36 inches to the right of the gas riser and terminate outside the building.
A certified Journeyman is responsible for connecting the meter to the house piping.
Flexible gas line cannot be used to connect to the meter.
Third Party Crossings and Proximities
For all crossings and third party requests, please complete the Crossing Request form (link at top of page) and email to approvals@rvgc.ca.
NORMAL TURNAROUND TIME FOR A REQUEST IS SEVEN WORKING DAYS.
The following activities require a crossing or proximity request if it is occurring within 30 meters of Rockyview Gas Co-op infrastructure:
ANY ground disturbance, Lease, well site, fence, pole replacement, right of way, road, meter station, work space, drag space, equipment travel, equipment storage, or any other activity reasonably deemed to require a request.
RVGC will review each request and determine if an agreement is required.